6 Reasons why Excel doesn't work for inventory management
Ritu Shah
06 Aug 2019
6 min read
It's always better if the data comes to you, rather than you checking and recording it, of course, right?
That's exactly what Excel lacks! It needs you to input the data manually.
Excel is a useful tool for many types of operational data-keeping. But seeing the complexity and correlation of portals in today's retail scenario, it is impossible to thrive for omnichannel selling using just Excel. When Excel fails to perform complex functions, growing and scaling businesses like yours adopt an automated inventory management software instead, which is way better than offline excel, or even Google sheets!
Don't believe us? Adhere to the examples and facts.
43% of small businesses either don't track inventory at all or use an antiquated manual method leading in losses, in both cases. 38% of total businesses wish to switch over to inventory management software every year.
Nobody uses paper maps to navigate around the city when we have GPS, Excel is that paper map in inventory terms. Automated inventory management software is the advancement you need to control your inventory efficiently.
Amongst the race, Orderhive is the best cloud-based Inventory management software which centralizes all business operations—inventory management, order processing, SKU management, shipping, invoicing, and tracking—everything—into one simple, easy-to-use piece of software.
Orderhive inventory management software fits all business sizes with its multiple tailor-made plans and is highly scalable, enabling clients to meet existing and future needs. Using automation, the software updates all the information in real-time, from every sales channel of yours.
"We are a small online business with over 1000 products selling on multiple channels, & with our products always increasing, we were desperate to find a cost-effective alternative to spreadsheets & the need to use substandard website plugins. The biggest problem with finding a viable alternative was primarily cost! Most of the online cloud based inventory management systems are ridiculously priced & over bloated for our needs, it took us a great deal of searching and demos before we found Orderhive."

-Paul S, Axiology Imports Canada.
Reasons why Excel inventory management fails:
1. Error-Prone and needs human intervention
Excel requires manual entering and updating of the information which is a monotonous and time-consuming task. Updating the information manually in excel inventory templates have high chances of mistakes and errors which leads to wrong data and could incur you loss too, if under- or overestimation is done. Finding errors on sheets amongst hundreds of cells is very difficult, wasting a lot of time and efforts.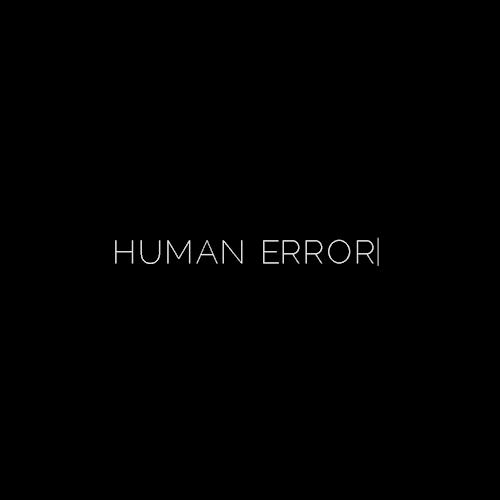 A multi-channel inventory management software automatically updates data from connected or integrated selling channels with 100% accuracy. If you get an order from Amazon, it gets reflected in your software system. As the system never make mistakes, chances of errors and manual entering of data are struck off by Orderhive seamlessly, making it the most efficient.
2. No Real-time data
Excel works only when you work, or else it's off! Inventory management Excel template fails to provide Real-time information as updating data manually at every minute of the day is practically impossible and also kind of senseless in our opinion! Stock tracking is critical, especially when you're selling the same bunch of products on multiple channels. If you cannot know the exact amount of your stock in real-time, there's no purpose of the whole inventory management process.

Orderhive, on the other hand, updates data in real-time from all channels which gives a clear picture of stock-on-hand and helps track which stock is sold where. Why'd you do tedious work when a Real-time updating software like Orderhive can do that for you. Also, data in Excel templates and sheets is offline which might get erased or corrupted if the PC goes down. But a Cloud-based software would never lose data, keeping you updated always.
3. Automation; Excel: Sorry, what?
Excel is the antonym of automation! It's all about manual data entries, except for very basic conditional formatting and VLookUps. But these formulas can't even do the bare minimum for your business, let alone the complex inventory tasks like updating data on online selling channels, etc.

Automated inventory management software like Orderhive can automatically update and track orders, purchases, and returns, round the clock. Automation in order updates, shipping details, automatic FBA stock update, and so many more action-based automation are possible using the software. Automation saves time by performing repetitive tasks on its own and helps in cutting down the costs.
4. Lacks scalability and complex task handling capabilities
Excel does not integrate with anything and also can't be used standalone. You're compelled to divide your data into multiple places like software and Excel, or Excel and barcode scanner, or Excel and manual pages, etc. which is such an unscalable way of inventory keeping. Large product range and order quantities can't be handled in Excel as you'll go nuts scrolling across thousands of cells recording or surfing your data.
Subscription-based inventory management software like ours, are highly scalable as we have different plans for different business sizes and type, making us the best tailor-made fit for your business.
At whatever pace your business grows, it is scalable enough to suffice the complex tasks and increased level of stock, inventory, orders, and processes. This might not seem need of the hour with a small-scale or new business but once you start growing, this is the key feature to find in inventory management software. Inventory Excel template can't be accessed by more than one person at a time which is a major drawback.
5. Data all over the place
Excel can never show you the big picture, it's just numeric data scattered all across, despite categorizing them in sheets. Because there is no centralization, you can't analyze your entire stock and it's flow, from all of the portals, together.
A centralized inventory management system gives an interlinked analysis of your stock, orders, purchases, and operations- all in one System. You can integrate everything from portals, shippers, to accounting software; and once you integrate, it reflects in the software. Centralization helps in updating data from one portal or platform to another, you don't need to do this manually!
6. No Analysing or Forecasting
Excel hardly prepares you for the future and rarely takes past data into consideration, making it a flat face for analysis. Excel graphs and trendlines are very basic and ineffective with growing market complexities. Forecasting formula in excel uses 2 variables only, whereas, in real life, there are many additional factors which are supposed to be considered which Excel, of course, doesn't.
It's better to adopt a Forecasting enabled software which will provide you with trends, reports, and forecasts using past data. This will equip you and make you ready for future high or low demands or different situations.
Get rid of tedious Excel sheets and Try Orderhive right now, completely free!
WRITTEN BY
A writer on weekdays, a traveler, swimmer, and dancer on weekends! With family above everything, this bubbly word-artist plans to stride across everything in her life, one-step-at-a-time. All set to spread her aura at Orderhive.
Other articles from Cin7 Orderhive
Check: Are You Making the Most from Your Inventory Management Process?
An efficient management of inventory is an essential factor to be able to continue keeping your customers happy. With a growth of businesses, the volume of the inventory also incre..
Upma Kanswa
26 Sep 2018
5 min read
Automated Inventory Management Software for Small Businesses 2020: Why Do You Need It?
Effective inventory management to small businesses is what managing kitchen is for a homemaker of a middle-class family. All the things required to cook food and provide for his/he..
Devendra Gupta
25 Sep 2019
14 min read
Steps to adopt paperless inventory management
Still using spreadsheets to keep a track on inventory? Having high volumes of sales and multiple warehouses, it becomes necessary to keep a close track of your stock. And, followin..
Savio Fernandes
07 Apr 2014
3 min read
View all written articles